Call Us Today +91 8000 57972
Misconception about Internal Audit

Companies feel that internal audit is not required and non beneficial till it is required by statute or any law. Internal audit is usually avoided by companies as it can involve resources and time.K M GATECHA & CO LLP provides best internal audit services in ahmedabad,hence our internal audit services includes following.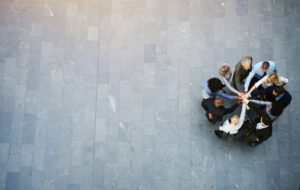 Many organization has their own system of internal audit and they approach us for reviewing their internal audit system. In that case, we review its objectives, process, controls, and operating process, and its effectiveness. We also review internal audit controls in order to provide the best internal audit services in ahmedabad and other places.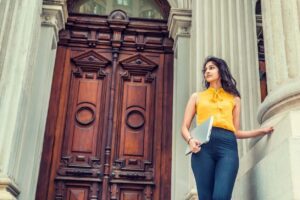 Outsourcing of Internal audit
Our outsourced internal audit services include providing full-fledged services with our experienced auditor and domain experts. In the end, it includes our report with recommendations, we also help to implement this recommendation. Thus we also provide outsourced best internal audit services in ahmedabad and other places.
Best Internal audit services in ahmedabad
When internal audit applicable for companies?
Internal audit applicable for following companies as per section 138 of companies Act 2013 as below:

1)Every listed company
2)For unlisted public companies:

a)paid-up share capital greater than or equal to Rs.50Crore during a previous financial year.
b)Turnover greater than or equal to Rs.200crore
c)Outstanding loan from bank/PFI greater than 100crore during the previous financial year.
d)Outstanding deposit greater or equal to Rs.25crore at any time during a previous financial year.

3)Private companies:
Outstanding loans or borrowings from the bank/public financial institutions greater than Rs.100crore at any time during the previous financial year.
Turnover greater or equal to Rs.200crore during a previous financial year.
Can employee be internal auditor?
The internal auditors may or may not be employees of the company.
Bijeesh Vijayan
January 16, 2023.
Good service. Always available for me. Thank you for your service.
DOCSAMD SEASTAR
January 2, 2023.
Very very experience person who is always ready to help you. I got good response from the team.
mukesh nathwani
November 3, 2022.
One of the best chartered accountant in Ahmedabad.
Krishna Ruparelia
October 13, 2022.
Very satisfied with prompt action and getting the work done before the deadline. Thank you 😊
Iqbal Desai
September 16, 2022.
Very good service provider specially ITR refund..
Abhinav Prasad
July 26, 2022.
Mr. Milap is a very humble person with deep understanding/knowledge of his subject and also he listen customer concern/requirement patiently. Really appreciate his help in filling the income tax return.
Noddy Vishwamitra
July 24, 2022.
Tax Filling done at great ease.I would recommend everyone to go with them if any service related to tax filling is required.
Swapnil Parmar
July 5, 2022.
Fast and efficient service, and warm welcome. Provides emergency services even on holidays.
Badgujar Tusharkumar
June 9, 2022.
K M GATECHA AND CO LLP is one of the chartered accountant for company registration in Ahmedabad,
Being the best ca firm in Ahmedabad we provide CA services all over India. We have our associates spread over many cities.
We as the best tax consultant in Ahmedabad, india provide tax consultancy including direct and indirect tax consultancy.
We provide income tax audits, income tax return filing, corporate income tax services, etc.
We provide bookkeeping, accounting, tally accounting, zero accounting, quick book accounting, Zoho accounting services.
Our GST services include GST registration, GST payments, GST refunds services,e way bill consultant, GST return, GST classification, GST compliances, etc.
We as the most-trusted chartered accountant in Ahmedabad provide all chartered accountant services under one roof.
We provide tax accounting services for effective tax planning and making tax provisions.



We provide bank audits, stock audits, forensic audits, statutory audits, concurrent audits, tax audits, internal audits, information system audit services.