Udyog Aadhaar Update – Udyog Aadhaar Registration Online – Process, Documents Required, Benefits, Memorandum
Call Us Today +91 8000 57972
The Udyog Aadhar Registration is a free, entirely online procedure that provides a great benefit to small and medium-sized businesses in the nation. Here we explain the whole registration process. Hire us for Udyog Aadhaar Update.
Udyog Aadhar Registration
Recently, the Indian Government has started the Udyog Aadhaar Registration (UAM) process for the purpose of promoting small businesses in the nation. Now, the Udyog Aadhaar Registration has been replaced by the Udyam Registration. Therefore, the MSMEs (Micro, Small and Medium Enterprises) have to apply for Udyam Registration to avail the benefits provided to them by the government. Hire us for Udyog Aadhaar Update.

In the past, beginning a business and obtaining SSI or MSME Registration involved a great deal of paperwork, including filling out Entrepreneur Memorandum-I and Entrepreneur Memorandum-II forms. The Udyog Aadhar Registration was launched to make MSME or SSI registration simpler. Industries which register with Udyog Aadhar are eligible to access a variety of government-sponsored benefits such as subsidies and easier loan approval.
Industries and entrepreneurs with Udyog Aadhaar Registration must switch to Udyam Registration to take advantage of the MSME benefits by June 30, 2022. If they do not switch, their UAM will be invalid and they will have to re-register on the Udyam Portal to receive the MSME benefits. Contact Us!
UAM (Udyog Aadhaar Memorandum)
The Udyog Aadhaar Memorandum is a registration form used by MSMEs to confirm their existence and enter vital information such as the Aadhar details of the proprietor and bank account details. Upon completion of the form, a confirmation of acknowledgement is sent to the applicant's registered email containing the individual UAN (Udyog Aadhaar Number). Since it is a self-declaration, there is no need to provide any additional documents. hire the best  (Udyog Aadhaar Update)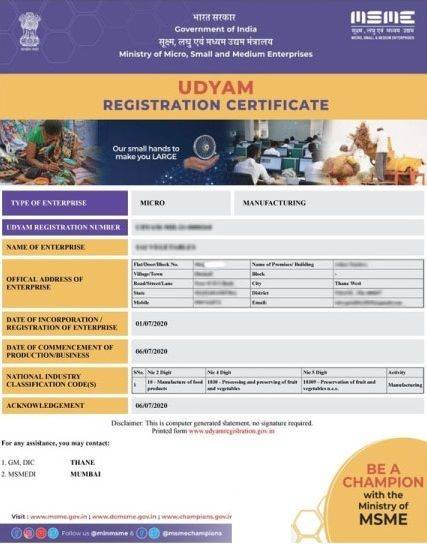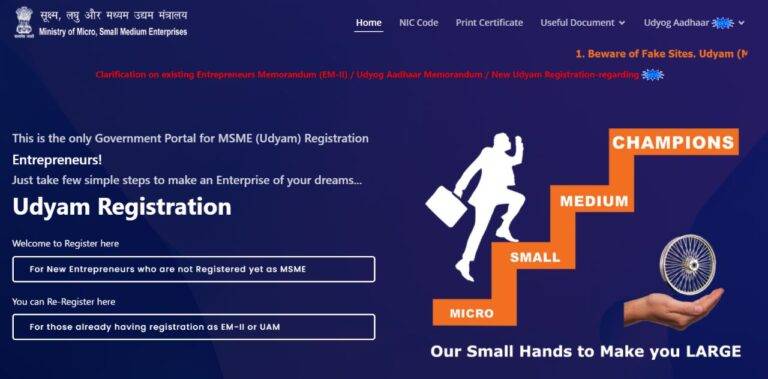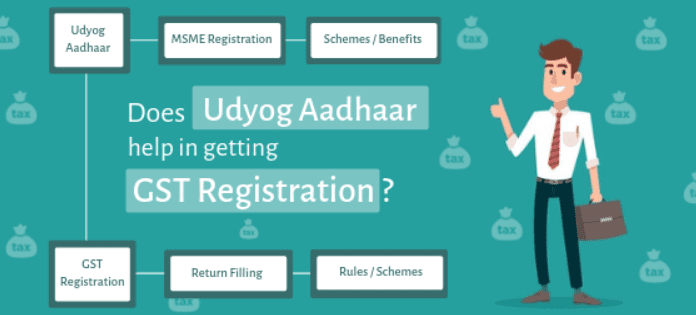 Udyog Aadhaar Registration Process (Udyog Aadhaar Update)
The proprietor of a SME (Small and Medium Scale Enterprises) required to complete a one-page form, which they could do either digitally or in person. For digital registration, the applicant had to go to the official website.

If someone wanted to be registered in multiple industries, they would need to register individually.

In this form, the MSME was required to affirm its existence, particulars of the business activity, bank account, ownership and employment information, and other relevant data.

During this registration process, the individuals had to submit their self-certified documents.

As stated previously, no fees were necessary to be paid for this procedure.

Once the form is filled out and submitted, a registration number will be created and sent to the specified email associated with the UAM, which will include a unique UAN (Udyog Aadhaar Number).
Documents Required for Udyog Aadhaar Registration (Udyog Aadhaar Update)
| | |
| --- | --- |
| Documents | Particulars |
| Aadhaar Number | Twelve digit Aadhaar number which is issued to the applicant. This Aadhaar number in case of Proprietary Enterprise must be of the Managing partner, of Authorised Partner for Partnership Enterprise and of Authorised Person for Other forms of Enterprises |
| Name of Owner/Promoter | The name of applicant as provided in the Aadhaar Card |
| Category | General / Scheduled Tribe (ST)/ Scheduled Caste (SC) / Other Backward Castes (OBC) |
| Business Name | Name of the of Entity under which it is conducting its business. One applicant could have more than one enterprises and each one could be registered individually with the same Aadhaar Number for a separate Udyog Aadhaar |
| Type of Organization | Type of Business entity or Legal Entity. (Proprietorship, Partnership Firm, Hindu Undivided Family, Private Limited Company, Co-Operative, Public Limited Company, Self Help Group, LLP, Others) |
| Address | Postal Address of the business for communication purposes including contact numbers and email address |
| Date of Commencement | The commencement date of the respective businesses |
| Previous Registration Details (if any) | Details of any previous MSME registration |
| Bank Details | Banking details of the of the company which includes Bank Account number and IFSC Code |
| Key Activity | Key areas of activity of the business –service or manufacturing |
| National Industrial Classification (NIC) Code | The NIC Code must be entered from the National Industrial Classification handbook. The Applicant might select multiple National Industrial Classification-2008 (NIC) Codes for including all of its activities. |
| Number of persons employed | The number of employees in the business |
| Investment in Plant & Machinery / Equipment | Total amount investment in terms of machinery and equipment by the business |
| District Industry Center (DIC) | The details of the DIC (District Industry Center) nearest to such business, if needed |
Benefits of Udyog Aadhar Registration (Udyog Aadhaar Update)
Once they have registered as an MSME, applicants will be eligible for the various benefits that the government offers such as loans without collateral, low-interest loans, and other forms of financial assistance. Check out the best udyog aadhaar update.

The applicant will be provided with financial support for attending international trade shows to display their goods.

The applicant will also be qualified to receive governmental aid.

Registering would make it easy to open a new business bank account.

This would also give businesses the ability to access government micro business loans and other advantageous programs. Hire us for Udyog Aadhaar Update.

Check out the best Udyog Aadhaar Update services
FAQs on Udyog Aadhaar Update