GST Services in Ahmedabad
Call Us Today +91 8000 57972
GST registered person are required to follow monthly/quaterly/annual GST compliances as applicable. K M GATECHA & CO LLP provides best GST services in Ahmedabad and other locations. Non compliance with statutory laws attracts penalty, late fees, interest or can even lead to cancellation of GST registration. Our service also includes GST compliances services like HSN classification, services related to determining place of supply, GST refund services, determining tax rate of goods and services tax and also any custom requirement for any particular business.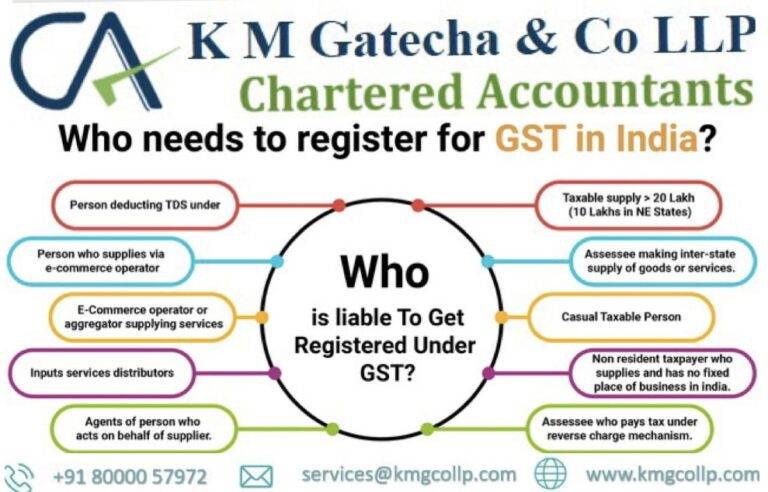 Best GST services in Ahmedabad
We not only provide GST compliances services but also accounting and other related services. Business firms need not worry about tax compliances and thus get way to perform their business activities easily.
For complying with legal requirements of the GST law we also help business for tax compliances. Thus K M GATECHA is one stop services for all best GST services in ahmedabad. We at K M GATECHA & CO LLP not only provide our expertise in GST registration, filing but also ensure compliance with statutory requirements.
For the Goods and Services Tax consultant in Ahmedabad , we offer following services:
Registration with Goods and services tax authority.
Guidance for implementation of GST into the business.
Tax compliance for GST along with timely filing of GST returns.
TAX advisory services in relation to GST matters.
Representing before the different tax authorities of GST.
Helping for E Way Bill Generation and managing the same.
Refund of GST.
Other GST services.
Besides regular tax compliance, we are also leading provider in expert advisory services which made among the top GST Consultancy service provider and particularly as the top GST Consultancy service provider in Ahmedabad and top GST consultant in Ahmedabad.
GST services in Ahmedabad
Apart from serving the business as a leading GST Consultant in Ahmedabad and providing the best GST Services in Ahmedabad; we, K M GATECHA & CO LLP are provider of the best chartered accountant services in Vadodara (Baroda), Bharuch, Sanand, Anand, Bechraji, Mehsana, Vithlapur, Unjha, Kadi, Gandhinagar, Halol, etc. in the state of Gujarat and also provide services in the states of Delhi, Haryana, Punjab, Rajasthan, Karnataka, Madhya Pradesh, Kerala, Maharashtra, etc.
Bijeesh Vijayan
January 16, 2023.
Good service. Always available for me. Thank you for your service.
DOCSAMD SEASTAR
January 2, 2023.
Very very experience person who is always ready to help you. I got good response from the team.
mukesh nathwani
November 3, 2022.
One of the best chartered accountant in Ahmedabad.
Krishna Ruparelia
October 13, 2022.
Very satisfied with prompt action and getting the work done before the deadline. Thank you 😊
Iqbal Desai
September 16, 2022.
Very good service provider specially ITR refund..
Abhinav Prasad
July 26, 2022.
Mr. Milap is a very humble person with deep understanding/knowledge of his subject and also he listen customer concern/requirement patiently. Really appreciate his help in filling the income tax return.
Noddy Vishwamitra
July 24, 2022.
Tax Filling done at great ease.I would recommend everyone to go with them if any service related to tax filling is required.
Swapnil Parmar
July 5, 2022.
Fast and efficient service, and warm welcome. Provides emergency services even on holidays.
Badgujar Tusharkumar
June 9, 2022.
K M GATECHA AND CO LLP is one of the chartered accountant for company registration in Ahmedabad,
Broad classification of our GST services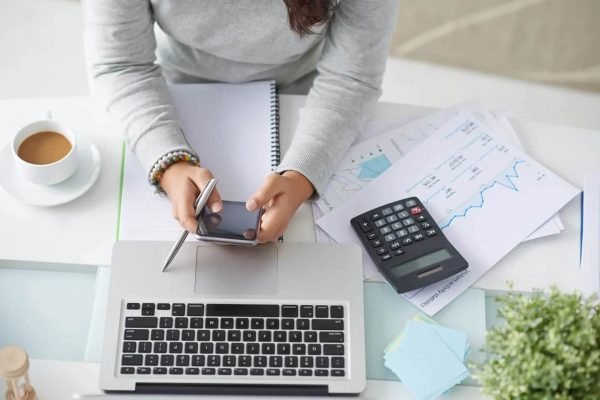 We provide GST refund services which include GST refund on export and GST refund on deemed exports. We also provide GST refund services on an inverted duty structure. Thus by this our GST consultancy includes the help of the client in getting a refund of input tax credit(ITC) on exports or due to an inverted duty structure.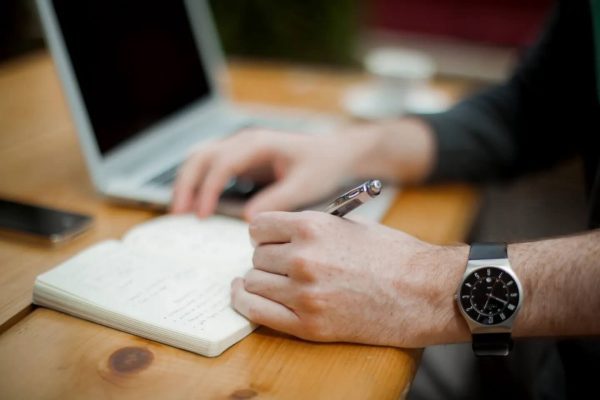 K M GATECHA & CO LLP is acknowledged as a provider of the best GST services in Ahmedabad. Our GST consultancy services include GST transaction advisory services, GST registration services, GST audit, filing of GST returns, representation before tax authorities for any GST litigations and thus helping clients for GST compliance.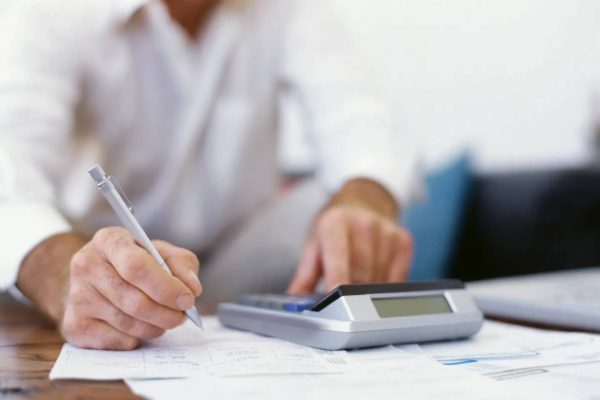 GST audit services include auditing of GST returns filed during the year and preparation of GST audit report.
Frequently asked questions on GST registration in Ahmedabad