Accounting & BOOKKEEPING Expert
Best tax consultant in gandhinagar
K M GATECHA & CO LLP, CA firms in Ahmedabad, provide services for your healthy business bookkeeping, accounting, auditing, payroll processing, advisory services related to direct tax, goods and services tax, and strategic decision-making. As one of the best tax consultant in Gandhinagar we are recognized for our services of GST, Income tax, Business services, Accounting, Tax accountant etc.
Project Finance | Business Loans
On the basis of business models we chartered accountant companies also evaluate funds requirement of our clients and prepare financing models based on customized requirement of the business. 
Being audit firms we provide auditing services including tax audit, GST audit, bank audit, and all other auditing services to corporate and also non corporate clientele. 
We CA firms in Gandhinagar also help business in maintaining books of account considering various taxation and other business laws. 
We strive to always help clients to comply with applicable corporate and non corporate laws too. We CA firms in Gandhinagar accounting consultant also take care of direct, indirect and international taxation compliance to avoid litigation and for timely compliance for corporate and non corporate business.  
Indeed we CA firms in Gandhinagar also provide service relating to ministry of corporate services including incorporation, filings, returns, etc. of companies.
Especially we CA firms in Gandhinagar provide business startup services including government registrations, grants, subsidies, etc. 
Our income tax services not only includes all services relating to personal and but also corporate tax services. Our CA firms in Gandhinagar also provide ITR, registration, audit services, etc. of income tax. 
In addition with respect to indirect tax we provide GST services including GST returns, audit, registration, and also services related to custom. Whereas as one of the sought CA firms in Gandhinagar, we provide expert service in this domain. 
As one of the CA firms in Gandhinagar besides other services we ca firms in Gandhinagar also provide services related to startup consultancy, import, export consultancy and other related services.
K M GATECHA & CO LLP chartered accountant firm is found on the principles of determination, discipline, and also dedication. Besides the goal is to keep professional ethics at the highest level along with client satisfaction through effective and efficient services. Our team has grown and includes experienced CAs and dedicated support to provide both personal and professional financial services. Particularly we as an accountancy company provide chartered accountants services including auditing, accounting, project finance, GST, income tax, etc. The firm is growing with the balance of excellent professionals trained under dynamic veterans. 
K M GATECHA & CO LLP can be trusted for expert financial advice.
Furthermore K M GATECHA & CO LLP can be trusted for expert financial advice. As trusted professionals with high level of ethics providing services not only in the area of tax and also audit and other statutory requirements applicable to the business of the society. 
Bijeesh Vijayan
January 16, 2023.
Good service. Always available for me. Thank you for your service.
DOCSAMD SEASTAR
January 2, 2023.
Very very experience person who is always ready to help you. I got good response from the team.
mukesh nathwani
November 3, 2022.
One of the best chartered accountant in Ahmedabad.
Krishna Ruparelia
October 13, 2022.
Very satisfied with prompt action and getting the work done before the deadline. Thank you 😊
Iqbal Desai
September 16, 2022.
Very good service provider specially ITR refund..
Abhinav Prasad
July 26, 2022.
Mr. Milap is a very humble person with deep understanding/knowledge of his subject and also he listen customer concern/requirement patiently. Really appreciate his help in filling the income tax return.
Noddy Vishwamitra
July 24, 2022.
Tax Filling done at great ease.I would recommend everyone to go with them if any service related to tax filling is required.
Swapnil Parmar
July 5, 2022.
Fast and efficient service, and warm welcome. Provides emergency services even on holidays.
Badgujar Tusharkumar
June 9, 2022.
K M GATECHA AND CO LLP is one of the chartered accountant for company registration in Ahmedabad,
Best CA Firms in Ahmedabad
Above all our vision and goal is to divert from traditional practice of taxation and audit legal requirements to comprehensive and active support to the business entities by providing a broad range of advisory activities, management support services to strengthen and improve productivity and profitability in the clients business with total compliance of business legal laws and applicable regulatory framework. Dedication and discipline are the aims of our parents and employees giving an edge to our professional services for the clients. We chartered accountants in gandhinagar are not only continuously accelerating to be amongst top runners in the top accounting firms or accounting companies profession but also abide with a capability to provide one-stop value addition to professional services. 
Besides our mission is to update the professional skills to cope up with ever-evolving business requirements to provide qualitative services in order to assist the clients to manage tax-related dynamic situations in the rapid changing segment of business and also assisting incorrect decision-making process. On the other hand, we ca account keep ourselves updated with day to day new reforms in the business accountant world and legal & regulatory policies to maintain strong relationships and long-lasting business relations with clients always ready to provide personalized, authenticated, and committed services through ought all the time easily accessible for strong business advice and qualitative services at cost-effective fees with highest ethics keeping professional standards. 
In addition to the above enable our clients free to work in full force in the field of their core capacity by lifting over the burden of their non-functions and deploy our complete energy and resources thereon with efficiency, but still remaining cost-efficient & effective. Additionally, discipline and accuracy are our domain for shoulder-to-shoulder development of our skills and business requirement of our clients.  
Experienced Member with a demonstrated history of working in Project Finance. Skilled in Communication, Income Tax, Management, SAP-FICO BPC REFX, Content writer and Management Information Systems (MIS). Passionate to use my IT expertise in my core CA area. Love for Systems Audit.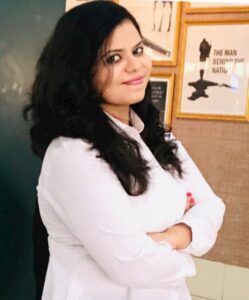 CA Milap Gatecha is experienced professional who has experience in this field of more than nine years. 
Exposures: 
Worked at the Karur Vysya Bank Ltd as manager (Scale-II) at regional office level as credit processing office for 1 year.
Also performed statutory audit of two nationalized bank and one cooperative bank.
Also Handled concurrent audit of large branches of nationalized banks. 
Incharged with Stock Audit, Credit Audit & Revenue Audit of various banks. 
Provides Statutory Audit services to numerous Private Limited Companies, Limited Companies & other corporate under Companies Act, 2013. 
Performs Indirect and Direct tax audit/returns, Company related services (incorporation/preparation of search report, MOA, AOA/filings of returns), Accounting, TAX assessment, scrutiny and appeals of corporates, firms, proprietorship and other entities.
Also handles the matters pertaining to Annual filings to be made with MCA of Private Companies under Companies Act, 2013.
Also carried out due diligence of large corporate for project relating to slump sale.